At a glans Jubii doubled their e-mail accounts and got a future-proof e-mail.
Extremely bad support and high fees to get out of an agreement with a US mail vendor was costly for Jubii. With the help from MailCore Jubii now has a future-proof e-mail service and doubled their number of active e-mail accounts by migrating 1.1 million mail accounts from Telenor.
A US mail vendor that did not provide support, and a chaotic situation with extremely high fees to move their users mail accounts with all data intact. It was what Jubii was facing when they first spoke with MailCore.
Today the situation is completely different. Jubii is once again very happy. With the skills of MailCore Jubii's e-mail accounts are now migrated from the US vendor. At the same time, MailCore doubled the number of active e-mail accounts since the Nordic phone company Telenor decided to terminate their own e-mail service with over 1.1 million e-mail accounts which Jubii took over in collaboration with MailCore.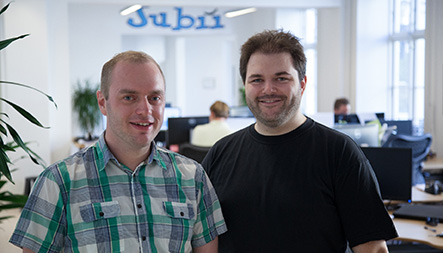 "It has been invaluable to us. In addition, it was very important to us that we reached goal in time with all of the Telenor accounts. We could never have done this with our US vendor. This project was a very difficult technical migration with a very short deadline. It is only because of MailCore that this has been possible! They have guided us all the way, advised us with the possibilities we had when we needed to make a fast decision, and they have worked extremely fast during the entire project," says head of tech Johannes E. Hansen, who did followed the process closely together with his colleague Søren K. Gregersen.
Best price and high uptime
First time Jubii meat MailCore their idea was to create their own company, which would do the hosting of their e-mail accounts. However, MailCore had already done the work that Jubii was considering. Besides the price, which was absolutely essential for choosing an external supplier, it was also important with a high uptime so every user experience that their mail works every time they want to use it.
"We were save from the first time we talked with MailCore. We instantly felt that they knew what this was about and MailCore did match 100 percent what we would built ourselves. Then the price was right. That was important, because the economic part also needs to make sense in the setup. No doubt about that" says Søren K. Gregersen.
Ready even on Saturday evening
Especially for users who already had a Jubii-mail account, the switch meant a number of improvements. They have a new web client, which is more user friendly and working properly. At the same time they can now put their mail up to MS Outlook and on mobile.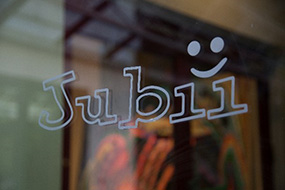 "This is nothing like before. In the old days we had lots of problems which is corrected now and we believe that the customers can feel it. Our most important demand by doing this was a better customer satisfaction and less support. We feel that MailCore understands this 100 percent. In MailCore it is like having an extra department with our company. One Saturday night we had a very serious situation and I called them and they fixed it within minutes. Some other times I have called them they was already fixing the problem I wanted to talk about," says Johannes E. Hansen.

Product and support has strengthened
Even though there is a lot of cleaning up to do after moving all of those mail accounts from Jubii and Telenor to MailCore, Jubii is still very optimistic. "Our product and support is now strengthened by many times. We defiantly feel that hiring MailCore has been the right solution. The users are experiencing a much more positive solution and it just keeps getting better," ends Søren K. Gregersen.